Ash jewellery
We can fill our jewellery with almost any desired remembrance. In most cases, these are the ashes of a deceased loved one, which is why we call them ash jewellery. But each ash ornament can also be filled with another memory. Please ask about the possibilities or look at frequently asked Questions.
We fill our jewellery with an open space with resin, in a colour of your choice. We have 34 standard colours to choose from but it is also possible to have your own colour or shade. The best way to do this is to take a picture of the colour (a colour chart is often very clear) and upload it in the selection menu when ordering, it is self-explanatory. You can also choose to have stardust added, which gives the whole a beautiful look. Stardust is a very fine powder and comes in silver and gold. Gold flakes can also be added. This makes our jewellery recognisable in appearance and we look at each piece to see what gives the best result so that each piece will be very personal and unique.
When we are allowed to fill a piece of jewellery with ashes, we only need a very small amount of ashes, often 1 or 2 teaspoons are enough. If the crematorium makes separate bags with ashes especially for the jewellery, it is good to indicate that the ashes do not need to be sieved, as it is precisely the slightly varying structure that we can incorporate into our jewellery. If you prefer that the ashes are not visible, this is also possible. You can mention this in the 'comments' section of your order.
After we have received your order, we will send you an explanation and a small bag in which you may put some ashes, which may be sent to us. We advise you not to send us all the ashes, we only need a small amount and what is left over after making the jewellery will of course return with it. This also applies to other memories that we may incorporate into an ornament.
Of course, the ashes may also be brought to us. We do not have a physical shop, but we do have a reception area in Winterwijk, where you are welcome to make an appointment.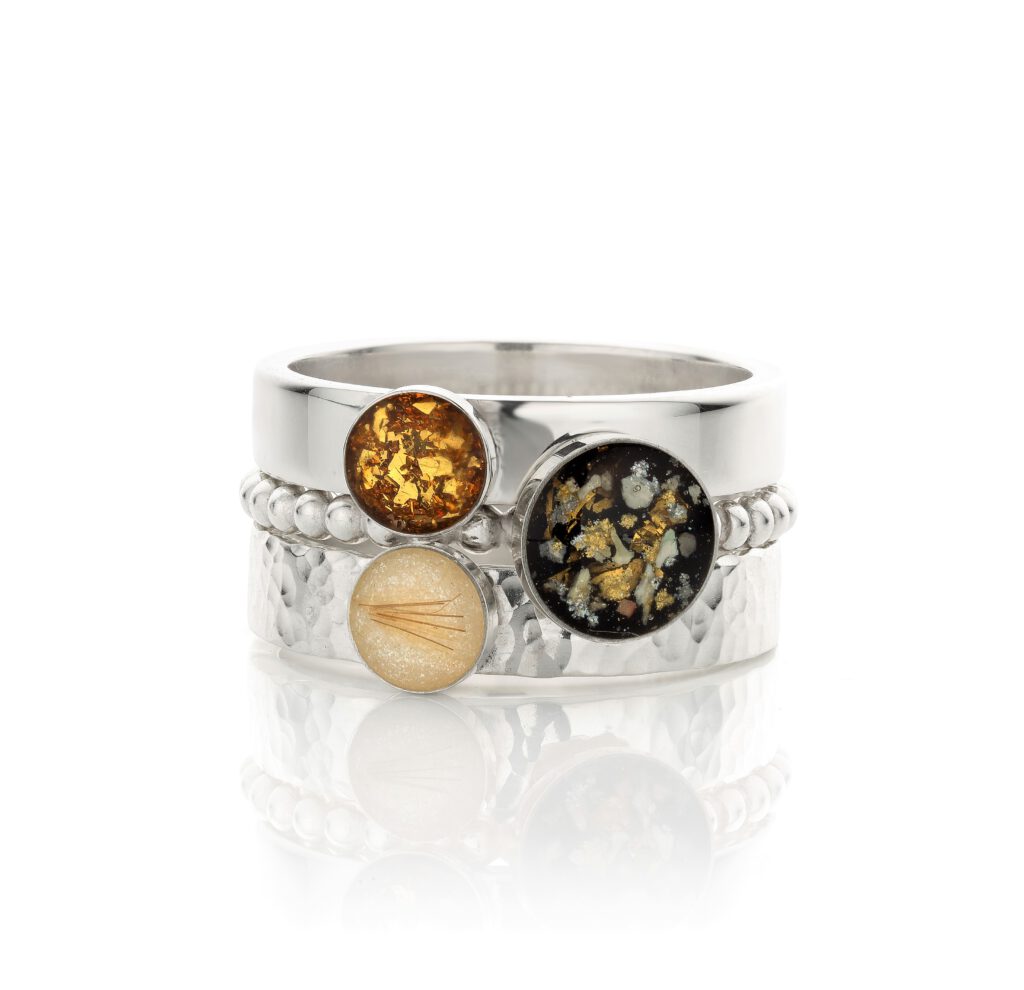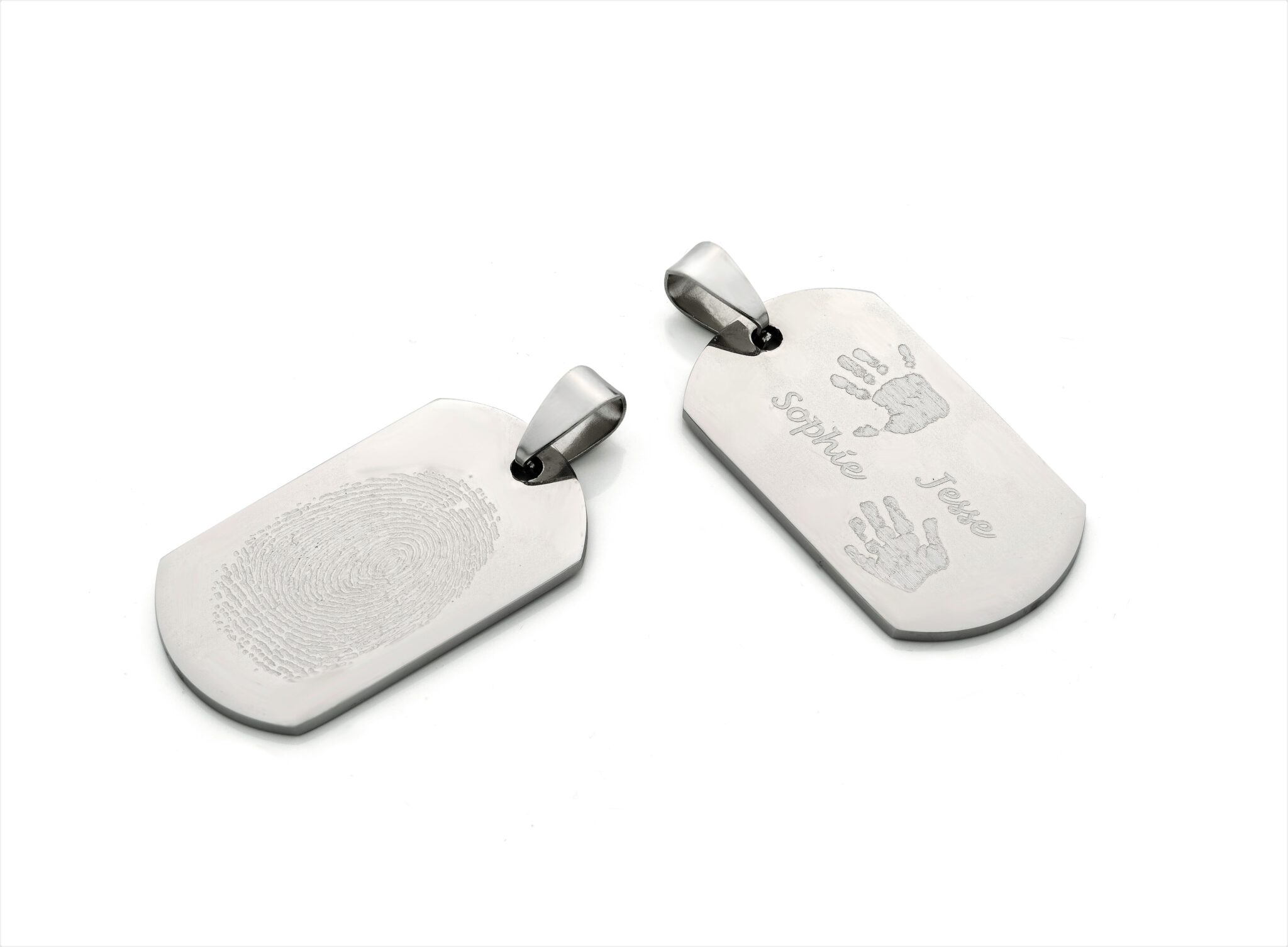 Fingerprint jewellery
An engraving of an image is usually a fingerprint, but it can also be a hand, foot or paw print, (own written) text, a drawing or an image. We can also engrave plain text. In order to make a nice engraving, we often need a sharp photo, which you can upload in the order. If the photo is not sufficient, we will contact you to discuss how we can achieve the best result for the piece of jewellery.
The best way to transfer a fingerprint is from a sharp photo of a print on paper or a digital print. There are also possibilities for a print in wax to make a beautiful piece of jewellery, but these are less extensive than a 'flat' print on paper or digital. Please feel free to contact us to discuss the possibilities.
It is also possible to make the prints yourself. We recommend that when the opportunity arises, you make the prints of your loved ones together while they are still alive. This will make a beautiful memory and you will have them available for when you want to use them. We have put together special sets for you to make your own beautiful prints. These prints will be on double cards that can be kept closed and whose prints will not fade. You can buy the sets in the webshop at miscellaneous be ordered.
Would you like to make the prints with us? Of course you can! We do not have a physical shop, but we do have a reception area in Winterswijk where you are more than welcome to make an appointment. You can do that via the page contact.